4 June 2022 [Plough Beddington]
Jubilee Party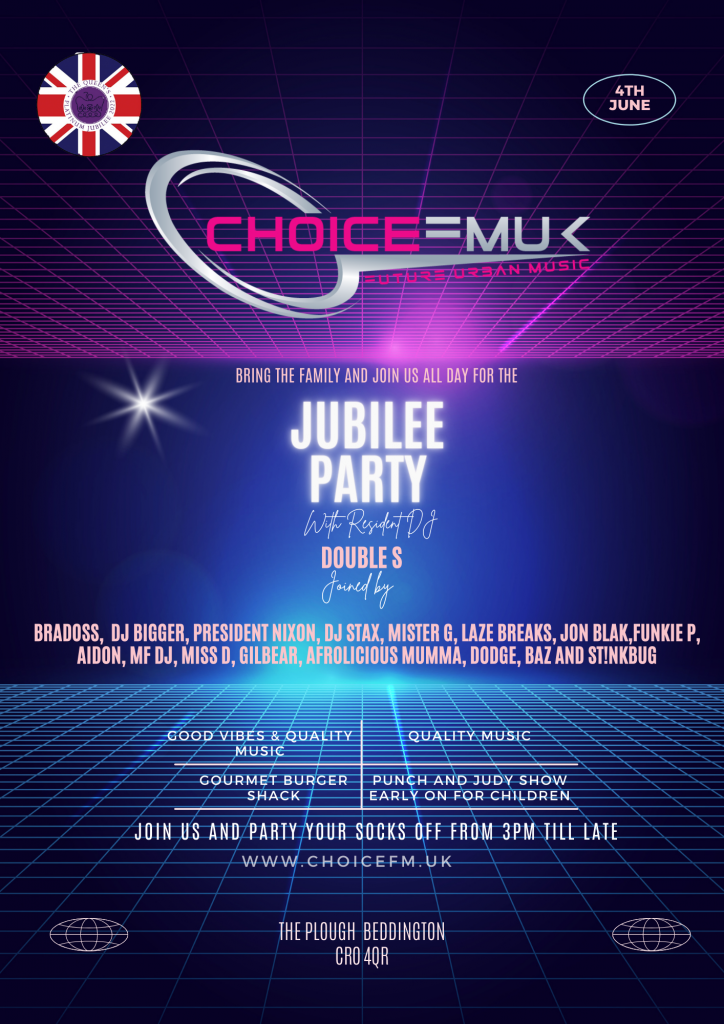 Event info
Join us on Saturday 4th June at The Plough in Beddington for hours of fun for all the family. Doors open at 3 PM till late. Entry is free. We'll be playing UK Dance Classics, Soul, Rare Grooves, Disco, RnB, All Styles of House & Garage and UK Urban Flavas!
The Plough will be serving their famous burgers at the burger shack all day so make sure you try one!
Arrive early for a children's Punch and Judy Show.